#1
OVERVIEW
of the SOCIO-ENVIRO-ECONOMIC SYSTEM
IT'S A COMPLEX WORLD!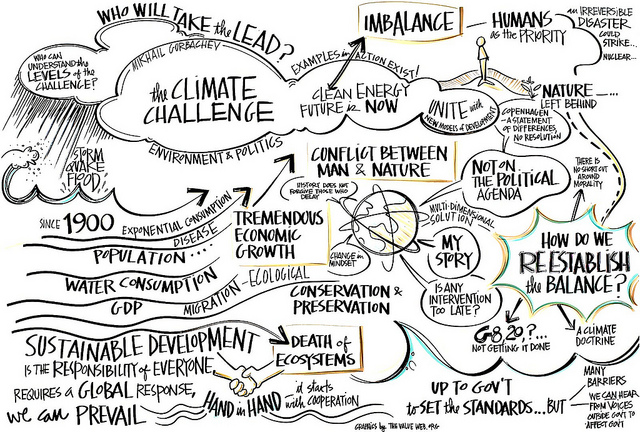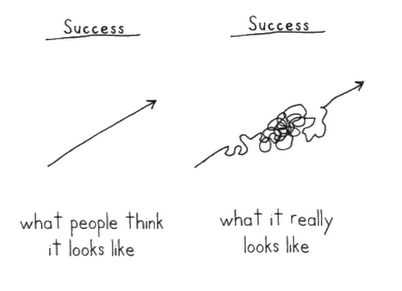 Managing complexity is difficult. In modern times, the system has been managed for the benefit of those who own financial capital. The dominant economic metrics have been GDP growth, corporate profit growth and stock market wealth. Management metrics have been aligned to these same goals, and have been very effective.
THESE METRICS DOMINATE DECISION MAKING
| | | |
| --- | --- | --- |
| GDP GROWTH | CORPORATE PROFITS | CAPITAL MARKETS |
AND THE RESULTS ARE FAR FROM SATISFACTORY
IN FACT, THE RESULTS ARE CATASTROPHIC
ECONOMIC INEQUALITY
ENVIRONMENTAL DEGRADATION
EXTREME WEATHER
Luxury Yachts
Homeless camp
Deforestation
Ocean plastic
Eye of storm
Hurricane
While there has been impressive financial performance, it has come at the expense of catastrophic inequality with far too many left behind, degradation of the environment and climate instability with extreme weather events.
TAKE INTO ACCOUNT ALL THE CAPITALS
GOING BEYOND FINANCIAL CAPITAL AND MONEY WEALTH
SOCIAL
CAPITAL

SOCIO
NATURAL
CAPITAL

ENVIRO
ECONOMIC
CAPITAL

ECONOMIC
Social and economic progress has been achieved over the past 200+ years by expoiting natural capital. All value originates with nature and everything depends on nature. This is unsustainable, but technological innovation can (must) be used to change things for the better.
ACTIVITIES have IMPACT on ALL the CAPITALS
| | | |
| --- | --- | --- |
| SOCIAL IMPACT | ENVIRONMENTAL IMPACT | ECONOMIC IMPACT |
There is a cost of living to support quality of life
There are contributions that people make
There is net benefit AND change to capitals (hopefully positive)
There are storms, earthquakes and natural disasters
Ecosystem services are a source of all value
There is net benefit AND change to capitals (mostly negative)
There are operating costs for all oconomic activities
There are benefits from economic activity
There is net benefit AND change to capitals (hopefully positive)
CONSUMPTION DRIVES THE MODERN ECONOMY
CONSUMPTION
IMPACTS OF PRODUCTION
Quality of Life
SOCIO
Pollution (BAD)
ENVIRO
Profit (GOOD)
ECONOMIC
Consumption is driving the modern economy. It looks like success as long as the depletion of natural resourcs and the degradation of the environment is ignored.There is strong correlation between better quality of life and more consumption in poor economies, but less so in mature rich economies. Rich economies are increasingly associated with catastrophic pollution, waste, inequality and inefficiency.
MANAGE ALL THE ACTORS
MAKE ACTORS ACCOUNTABLE FOR THEIR ACTIVITIES
MOST ACTORS ARE PEOPLE
PEOPLE HAVE A VARIETY OF DIFFERENT ROLES
EVERYONE MUST BE ACCOUNTABLE
AS INDIVIDUALS

Live life ... work & family
IN ORGANIZATIONS

Do the work ... make the decisions
AS INVESTORS

Allocate financial resources
Prevailing metrics and financialization have had mixed results ... very good economic ouitcomes for an elite few, but extremely disappointing for everyone else. The concentration of wealth and power is fueling global discontent in very destabilizing ways, including social discontent and anger at the establishment elites and increasingly out-of-control climate instability.
NATURE IS ALSO AN ACTOR
NATURE IS THE SOURCE OF ALL VALUE
AND PREDATES PEOPLE BY MANY BILLIONS OF YEARS
FOR EXAMPLE: NATURE MAKES A FISHERY SUSTAINABLE
JUVENILE NURSERY
INDUSTRIAL FISHERY
SEAFOOD MARKET

Natural Capital is foundation for this fish and food flow
Economic Activity captures fish, employs fisherfolk and earns profit.
Social Capital benefits from employment and food
CONSIDER ALL THE PERSPECTIVES
ECONOMIC ACTIVITIES (PROCESS) PRODUCES PROFIT ... LOT'S OF IT
BUT ALSO HAS IMPACT ON PEOPLE, PLACE & PRODUCTS
PROCESS
Engineering
PROFIT

Economic goal
PEOPLE

Families
PLACE

Where people live
PRODUCTS

Quality of Life
There is valueadd when there is a positive balance from every perspective. Process is constrained by technology and engineering. Optimizing for profit alone is not enough, people should also progress. And the progress of people is enhanced by the characteristics of the place. Products impact everything. The production of products is a factor in the generation of profits. The consumption of products is a factor in quality of life. Optimizing for all of this is not a simple exercise ... but optimizing simply for profit is not enough.
IMPERATIVE FOR RADICAL ACCOUNTABILITY
EVERYTHING FOCUSED ON PROFIT PERFORMANCE MAKES NO SENSE
We talk about profit and money and wealth
But not about low wages, poverty and deprivation
And how the system is rigged in favor of the wealthy
And all sorts of abysmal hidden corporate behavior
The only group that are protected systemically are investors ... everyone else may be lied to with impunity. In the USA it is called the First Amendment. But there is nothing to stop society from doing RADICAL ACCOUNTABILITY so that misfeasance in every aspect of society is exposed.