TVM Enhanced Focus with ALL the CAPITALS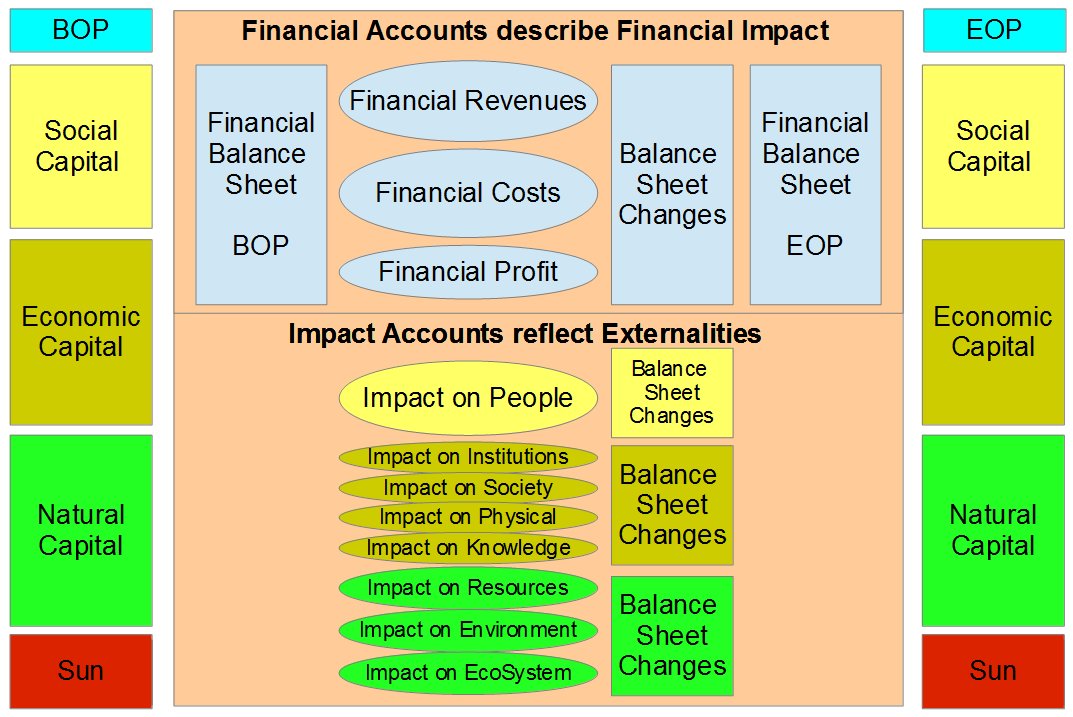 Conventional financial accounting generates Balance Sheet and P&L Account of business performance
TVM enhanced impact accounting generates reporting about people impact as well as other social and environmental impact ... used to reflect impact accounts
A business should be put in the context of ALL the CAPITALS ... that is Social Capital, Natural Capital and Economic Capital.
In this graphic the SUN is also included as a reminder that without the sun, the planet earth would be very cold and life impossible.
Conventionmal financial capital and the accumulation of financial wealth is included in Economic Capital.