The TVM approach starts with this basic framework which has its origins in the foundational structure of conventional financial accounting.

The enhanced management accountancy approach of TVM combines this foundational idea with the concept of the Triple Bottom Line that relates to the Profit and Loss Account (ACTIVITIES) and the concept of accounting for all the capitals that relates to the Balance Sheet (STATE).

From the early days of the industrial revolution financial wealth has been created by exploiting social capital (people/labor) and natural capital (natural resource depletion and environmental degradation). Until recently there has been an assumption that this exploitation was sustainable, but this view has now changed.
.
VALUE ADD WITHOUT DEVELOPMENT ASSISTANCE
Some communities are able to progress without development assistance. In the following case the totality of the activities are 'value adding' and the community improves.
In some communities the totality of all activities result in 'value destruction' and the state degrades. External assistance of some sort is needed.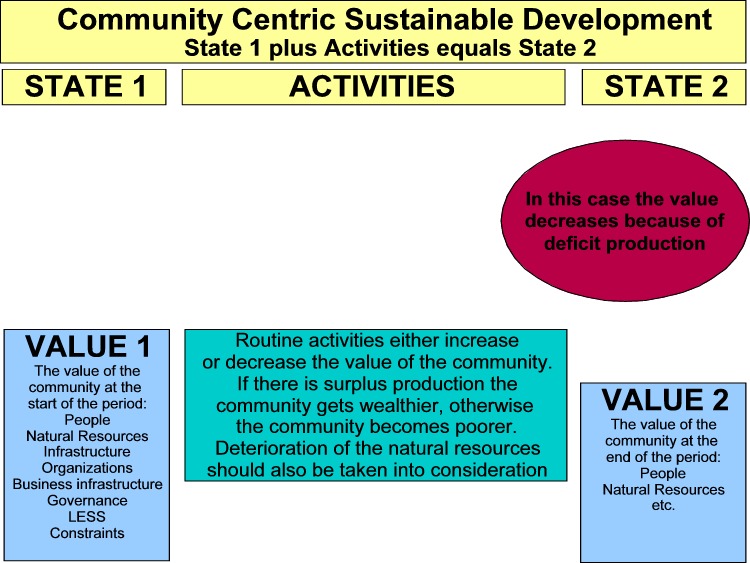 VALUE ADD WITH DEVELOPMENT ASSISTANCE
Development assistance can generate impact both with the existing economic activities and incremental development activities.
However. if development assistance is badly designed, communities can be weakened.