MONEY, BANKING and FINANCE
Market Value -v- Balance Sheet
40 Years of an Expanding Intangibles Bubble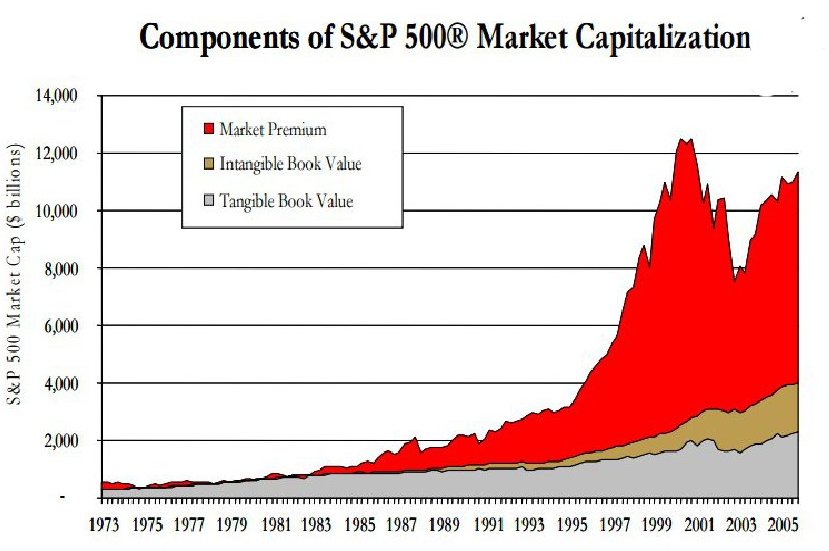 Tangible Book Value
Tangible Book Value has grown over time since 1973.
Intangible Book Value
Intangible Book Value emerged in the late 1980s and has grown since then driven by industrial restructing better to suite the emerging digital era.
Market Premium
It is Market Premiumm that has grown the most during the last 40 years. Very few people understand how such a premium is possible, but it is very basic, yet not particularly well understood by the general public. When there is mass production of an automobile, there are efficiencies and lower costs ... but the marginal cost is still quite substantial. When there are mass sales of a digital product, the marginal cost is almost nothing. Profit margins in the modern digital economy are huge ,,, and this transfers seemlessly into capital market valuations which are all about profit performance.