US Federal Reserve Interest Rates ... 2008-2020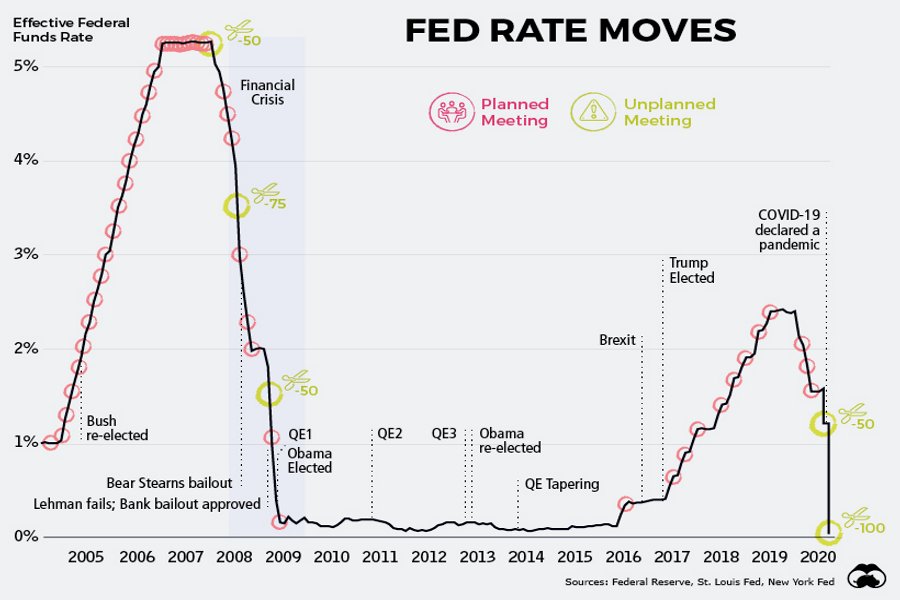 Fed Rate
Interest rates are a primary tool of monetary policy as well as being a reflection of the supply and demand for money.
The Limits of Monetary Policy
Monetary policy has very little leverage when economic problems are structural. The Fed Chairman in the 1970s had very little ability to address the economic problems of the day, even by imposing outrageous interest rates. Eventually the real economy was able to circumvent some of the core problems and interest rates returned to more normal levels.
The Fed Actions of March 23, 2020
The Fed actions of March 23, 2020 were very aggressive. The Fed acted ahead of potential negative capital market responses to the economic stress being caused by the global Covie-19 pandemic. In terms of capital market response, the move seems to have been a success ... but it can also be seen as another example of the capital markets being even less a barometer of the real economy than it has ever been in the past.