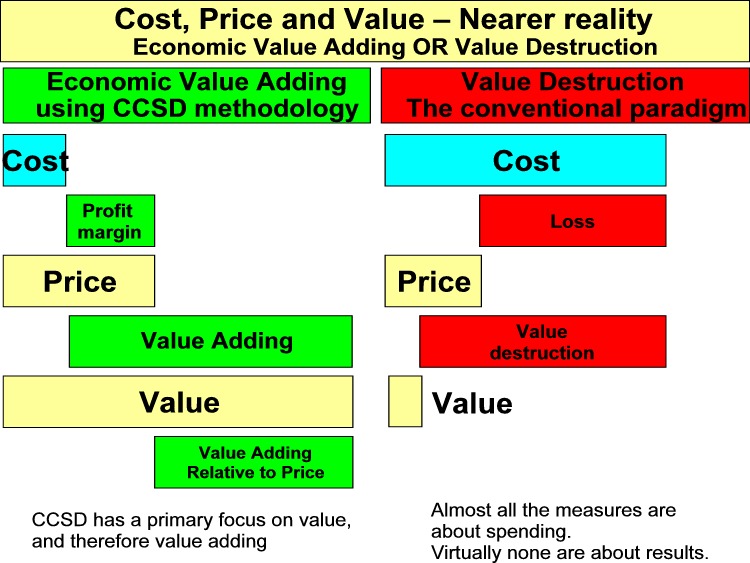 750 563 TANoverview900063.jpg
Cost, Price and Value
A thorough understanding of cost, price and value makes the analysis of economic performance much more useful. Most managers in business understand cost and price because this results in understanding profit ... but few managers have anything like the same understanding of cost and value.
This problem is even more serious in the public sector and especially in the international relief and development sector which lack even the discipline of profit performance.