Numbering the Triple Bottom Line

Accounting for ALL the Capitals
MANY MASSIVE PROBLEMS
ALL SORTS OF SOCIAL DISASTERS
Terrible Poverty
Malnutrition
Terrorism
Genocide
EXTREME WEATHER
Somalia Drought
Mozambique Flood
Eye of storm
USA Hurricane
ENVIRONMENTAL DEGRADATION
Deforestation
Strip Mining
Power Emission
Traffic Pollution
Bottom line ... my generation of leaders has made it possible for a lot of very bad things to happen, and very little action to address these issues and hold the key actors responsible.
MANY AMAZING POSSIBILITIES USING TECHNOLOGY
MEDICAL SCIENCE
MATERIALS
ELECTRONICS
Genetic code / DNA
Antibiotics
Composites
Specialized steel
IBM
Microsoft
COMMUNICATIONS
SOCIAL MEDIA
PASSENGER TRANSPORT
Apple
Print Media
Facebook
Twitter
Passenger Rail
Passenger Car
LOGISTICS
AEROSPACE
DIGITAL TECHNOLOGY
Container Ships
Freight rail
Jet engines
Passenger Aircraft
AI
IoT
SOCIAL CAPITAL
GDP UP ... GPI FLATLINE
PRODUCTIVITY UP, NOT WAGES
TOP 1% ... HAS IT ALL
DESTABILIZING INEQUALITY
INADEQUATE WAGE RATES
OUTSOURCED LABOR
WEAK SOCIAL SAFETY NET
NATURAL CAPITAL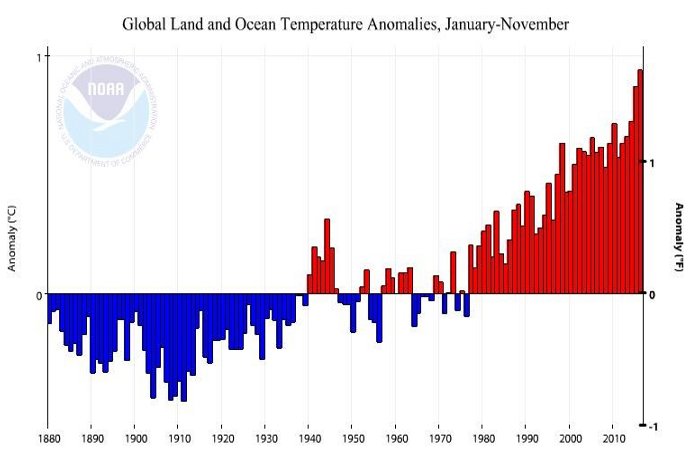 CATASTROPHIC DEPLETION AND DEGRADATION
EXPLOITED LAND
DEGRADED WATER
POLLUTED AIR
DEPLETED RESOURCES
LOSS OF BIODIVERSITY
UNSTABLE ECOSYSTEMS
ECONOMIC CAPITAL: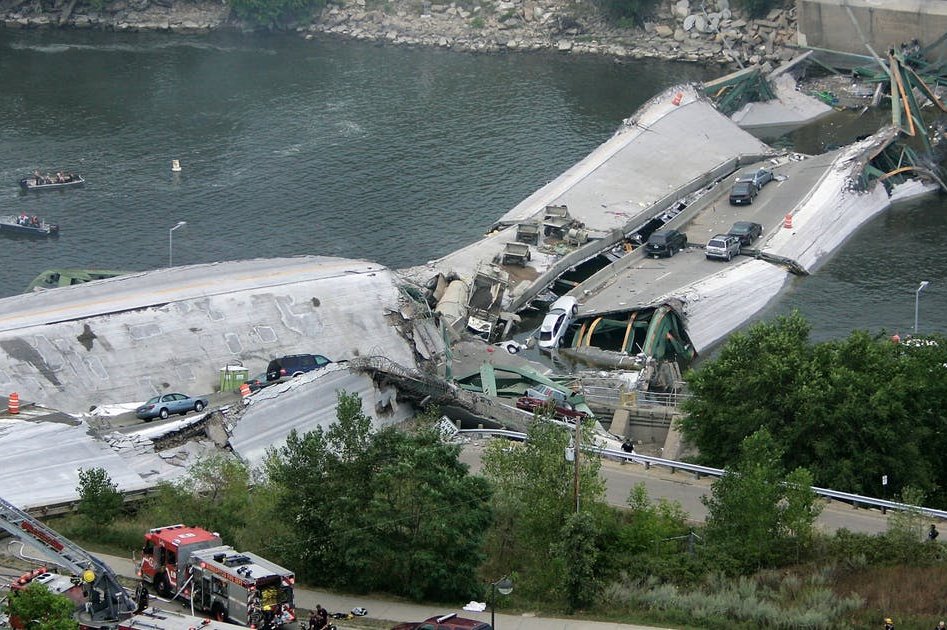 FINANCIAL CAPITAL
EXCESSIVE CONCENTRATION OF WEALTH
PHYSICAL CAPITAL
OBSOLETE AND DEGRADED INFRASTRUCTURE
INTANGIBLE CAPITAL
STRONG KNOWLEDGE / WEAK EDUCATION
IT'S A COMPLEX WORLD!
Managing complexity is difficult. In modern times, the system has been managed by and for the benefit of those who own financial capital, now referred to as financialization. Nothing else has been seriously managed.
TRIPLE BOTTOM LINE ... ALL THE CAPITALS
PEOPLE
PLANET
PROFIT
SOCIAL CAPITAL
NATURAL CAPITAL
ECONOMIC CAPITAL

SOCIO

ENVIRO

ECONOMIC
CONSIDER ALL THE PERSPECTIVES ... EMPOWER ALL THE ACTORS
TECHNOLOGY

Enabler of progress
ORGANIZATIONS
More than profit
PEOPLE

Men, women & children
PLACE

Where people live
PRODUCTS

Quality of Life
One of the biggest priorities should be to change the metrics of progress and performance so that they are no longer dominated by corporate profit growth, national GDP growth and the growth of stock market valuations. If you change the way you score the game, you will change the way the game is played!
SOCIAL, NATURAL & ECONOMIC CAPITAL ... NOT JUST FINANCIAL CAPITAL
SOCIAL CAPITAL
NATURAL CAPITAL
ECONOMIC CAPITAL
SOCIO
ENVIRO
ECONOMIC
HUMAN CAPITAL RELATIONAL LOCATIONAL CULTURAL SPIRITUAL
LAND

WATER

AIR

RESOURCES

BIODIVERSITY

ECOSYSTEMS

PHYSICAL
LAND & BUILDINGS INFRASTRUCTURE PROCESSES EQUIPMENT
WORKING CAPITAL

FINANCIAL
MONEY GDP GROWTH CORPORATE PROFITS CAPITAL MARKETS
INTANGIBLE
KNOWLEDGE EDUCATION GOVERNMENT SECURITY
Top line performance reporting must address three components
(1) impact of activities on social capital;
(2) impact of activities on natural capital; and,
(3) impact of activities on economic capital.
Top line progress reporting must include changes for all capital components:
(1) all of social capital;
(2) all of natural capital; and,
(3) all of economic capital.
Note that this is exactly what conventional double entry financial accounting does for the money transactions related to a 'reporting entity' while ignoring all the impacts that are outside this very lmited reporting envelope. This was an understandable simplification in the early days of the industrial revolution during the reign of Queen Victoria, but is completely inapprorpriate well into the 21st century.
SECTOR / INDUSTRY / PROCESSES
SPECIALIZATION IS VITAL FOR EFFICIENCY AND ECONOMIC PRODUCTIVITY
MINING
LOGGING
ENERGY
STEEL

REFINERIES

PULP & PAPER
SHIPPING
RAIL
PIPELINES
TRUCKING
ROADS
RAIL
MANGROVE
FISHERIES
AGRICULTURE
RETAIL
FUEL

WASTE
Sector specialization most always improves corporate profit performance, but over the years, impact throughout the product life cycle has not been accounted for. This has to change.
STREAMS / STRANDS / STRINGS
ACCUMULATED IMPACT IS EMBEDDED IN EVERY PRODUCT
NATURE
EXTRACTION

SUPPLY CHAIN
PRODUCTION

USE

POST USE
Everything that is used to support a high standard of living and quality of life has a long supply chain, then production and distribution, then use, and then a post use waste chain. For metrics to be meaningful, all of these stages must be brought into account.
CONSIDER ALL THE PERSPECTIVES
TECHNOLOGY

Enabler of progress
ORGANIZATIONS
More than profit
PEOPLE

Men, women & children
PLACE

Where people live
PRODUCTS

Quality of Life
Better results will be achieved when decisions are based on impact not only for corporate financial profit, but for all the dimensions of the socio-enviro-economic system.
THE ESSENTIAL CONTRIBUTION OF NATURE
THE ENABLING FOUNDATION FOR EVERYTHING
MANGROVE
EXTRACTION

BIODIVERSITY
ATMOSPHERE
WATER
RAIN-FOREST
Left to itself ... nature adjusts and is sustainable ... but it takes time. Humankind is in a hurry, and this process is being disrupted. It will not end well! People need to make better decisions.
PEOPLE HAVE MULTIPLE ROLES!
PEOPLE ARE BENEFICIARIES, CONTRIBUTORS AND DECISION MAKERS
PEOPLE ARE AT THE CENTER OF EVERYTHING
AS INDIVIDUALS

Doing the work
AS MANAGERS

In organizations
AS INVESTORS

In finance
AS CUSTOMERS
buying stuff
AS LEGISLATORS
In government
AS PARENTS

Parenting
IN COMMUNITY

Friends / Society
HELPING OTHERS

Volunteering time
HELPING OTHERS

Donating money
SPEAKING OUT

on Social Issues
Everything should be about people. Unfortunately the focus of decision making for many decades has been more on profit than on people, and the environment has been ignored. This has been good for a few, but too many have not seen any benefits.
In poor economies there is a correlation between quality of life and consumption, but as the population gets a better quality of life, this correlation weakens, Neverthless, if there is going to be more consumption, there is also going to be more production, and with this more environmental degradation, unless production processes are improved.
People have made enormous technological progress but very little of this has been applied to improving the social and environmental performance. Almost all of the effort has gone into applying technology to improve profit performance.
This can be changed. This must be changed.
PEOPLE MAKE DECISIONS ABOUT CONSUMPTION
People make decisions that optimize quality of life for themselves and their families. For most people, consumption is a big part of quality of life.
Food - Vegetables
Food - Meat
Housing
Clothes
Mobility
Recreation
CONSUMPTION DRIVES ECONOMIC ACTIVITY
Livestock
Crop agriculture
Petrochemicals
Steel
Auto Production
Logistics
CONSUMPTION ALSO DRIVES ENVIRONMENTAL STRESS
GHGs
Use of energy
Extreme weather
Deforestation
Water shortage
Plastic pollution
More consumption correlates to a better quality of life up to a certain level. Beyond that level more consumption may well have negative consequences, as for example too much food may result in obesity and diabetes or worse.