WE WANT TO MAINTAIN AN OPEN KNOWLEDGE MODEL
A MODEST DONATION WOULD BE OF HUGE VALUE!
TRUE VALUE METRICS
Numbering the Triple Bottom Line

Accounting for ALL the Capitals
Double Entry AccountabilityTM
for PEOPLE, PLANET and PROFIT
FACING UP TO CHRONIC UNSUSTAINABILITY
METRICS TO MAKE THE WORLD A BETTER PLACE
TOO MANY MASSIVE PROBLEMS
SOCIAL DISASTERS AT THE BOTTOM OF THE PYRAMID

Terrible Poverty

Malnutrition

Starvation

Genocide
ENVIRONMENTAL DEGRADATION
EXTREME WEATHER EVENTS
Deforestation
Strip Mining
Eye of storm
Hurricane
AIR POLLUTION
DROUGHT / FLOODING
Greenhouse Gas
Traffic
Somaliland
Mozambique
Bottom line ... my generation of leaders has made it possible for a few people to become immensely wealthy while leaving most people behind working hard but not getting rewarded very well. At the same time, they have allowed for a massive degradation of the environment and natural capital which is setting the stage for catastrophic failure of essential ecosystems that control climate and enable life as we know it.
MANY AMAZING POSSIBILITIES USING TECHNOLOGY
MEDICAL SCIENCE
MATERIALS
ELECTRONICS

Genetic code / DNA

Antibiotics

Composite materials

High strength steels

IBM

Microsoft
COMMUNICATIONS
SOCIAL MEDIA
PASSENGER TRANSPORT
Apple

Print Media

Facebook

Twitter
Passenger Rail
Passenger Car
LOGISTICS
AEROSPACE
DIGITAL TECHNOLOGY

Container Ships

Freight rail

Jet engines

Passenger Aircraft

AI

IoT
IT'S A COMPLEX WORLD!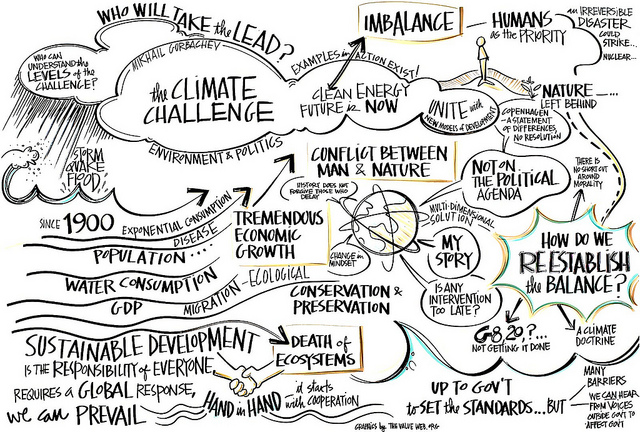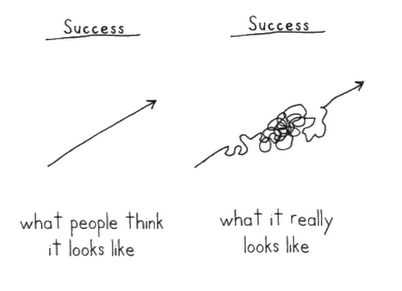 Managing complexity is difficult. In modern times, the system has been managed by and for the benefit of those who own financial capital. This now being referblack to as financialization. This system does little to create wealth, but does a lot to enable the concentration of wealth. The dominant economic metrics of GDP growth, corporate profit growth and stock market wealth do little to manage and improve the creation of wealth.

In the past, the dominant management metrics have been aligned to profit performance, and have been very effective. There have been no management metrics to address performance related to social issues nor performance related to environmental issues. Inequality has been growing since the 1980s and degradation of the environment, and especially the climate system has emerged as an existential risk. As long as profits increase and stock market wealth increases, it is assumed that the system is fine. This is a mistake.

Decision makers need to appreciate that the system is complex and everything is interconnected. Progress will not be made by one big simple idea being implemented, but by a multitude of efficient little ideas being implemented by everyone so that everyone gets a benefit and nobody is a loser. This is not 'utopian' but reflects how successful societies and communities actually work. WWII was not won by a big idea being debated in London and Washington, but by millions and millions of ordinary people motivated with common purpose to do most extraordinary things. A better world will be achieved when there is common purpose and everyone is involved.
TOP 1% ... HUGE WEALTH and EXPENSIVE TOYS

Real Estate

Luxury Yachts

Private Jet

Hermes handbag
GDP UP ... GPI FLATLINE
PRODUCTIVITY UP, NOT WAGES
CLIMATE CRISIS
There is a chronic disconnect between the potential for progress and performance and their realization. This is a 'management' issue and a failure to understand how the system is being gamed.

The economic success of the United States has been possible because of the abundance of land, rich soil and natural resources that have been available for easy exploition, funded largely by money from Europe, with labor furnished by immigrants, including, of course, slaves from Africa.

In recent decades, Western liberal capitalism has been weakened by misunderstandings about its performance. Per capita GDP growth since the 1980s ... an average ... has been strong, but made up of massive increase in the wealth for a few and little or nothing for everyone else. Now there is a dangerous concentration of economic power. Rule of law has entrenched this inequality because the rich and powerful are in control. The idea of efficiency of markets in the modern world is a convenient myth.

The demise of the Soviet Union was a result of massive misallocation of resources (too much on collective farms and military for example) and totalitarianism ... not so much the socialist agenda. Socialism per se did not cause the recent economic collapse in Venezuela, which came about because of extremely corrupt and inept leadership. The same goes for Zimbabwe, and many other countries around the world.

There is potential for better performance in the modern world. Better management metrics and radical accountability will help to make this happen.
FINANCIAL CAPITAL
SOCIAL
CAPITAL
NATURAL
CAPITAL
ECONOMIC
CAPITAL
MONEY
MONEY
MONEY

SOCIO

ENVIRO

ECONOMIC
In conventional financial accountancy, progress and performance is measured using money.

Making more and more money usually comes at the expense of either society or the environment or both. During the past 40+ years money wealth has increased enormously, but for most people quality of life has progressed little, and the environment has been seriously degraded.

It is time for better metrics.
TVM enhanced accounting is about all the capitals ... the social value, the value of natural capital and the economic capital ... of which financial capital is a part.

In TVM, perspective also matters. All the stakeholders must be taken into consideration, not merely the owners of financial capital.

While the for-profit organization is an important enabler of quality of life, it is not the only actor and to the extent that there is impact on externalities, this must be taken into account.
CORE IDEA ... PROGRESS IS CHANGE IN STATE
A very important element in conventional financial accounting is that the change in state, that is the change in the balance sheet, is an indication of progress. In a for-profit business the change in the balance sheet for the period is the same as the profit for the period.

What this means is that there is no need to have any detail about the activities for the period in order to determine if there has been progress or not. This is a very powerful concept that should be used more widely.

In my own work evaluating humanitarian assistance and development projects, I used this concept all the time. Sadly, it showed that while many projects were successful when compablack to the planned activities, when compablack to resultant impact measublack in this manner, the results were insignificant. In my mind this was failure! Needless to say, this did not make me popular!
PAYING ATTENTION TO EVERYTHING
SECTOR / INDUSTRY
THERE IS SPECIALIZATION IN EVERY PROCESS, SECTOR AND INDUSTRY
MINING
LOGGING
ENERGY
STEEL

REFINERIES

PULP & PAPER
SHIPPING
RAIL
PIPELINES
TRUCKING
ROADS
RAIL
MANGROVE
FISHERIES
AGRICULTURE
RETAIL
FUEL

WASTE
All economic activities use a variety of resources and produce outputs some of which are desiblack and some need to be discarded. All of this must be accounted for.

Conventional accounting keeps track of the cost of inputs and the revenues from the sales of the desiblack product. In the main the cost of undesirable outputs is minimized. The impact of pollution arising has been treated as an externality, not an integral part of the process. This is wrong.

TVM enhanced accountancy tracks the impact as the inputs flow through the supply chain, and then through the production process. through distribution to use and eventually post use and being discarded as waste. In other words the production process is an integral part of the product life cycle.
STREAMS / STRANDS / STRINGS
ACCUMULATED IMPACT IS EMBEDDED IN EVERY PRODUCT
NATURE
EXTRACTION

SUPPLY CHAIN
PRODUCTION

USE

POST USE
Everything that is used to support a high standard of living and quality of life has a long supply chain, then production and distribution, then use, and then a post use waste chain. For metrics to be meaningful, all of these stages must be brought into account.
THE ESSENTIAL CONTRIBUTION OF NATURE
THE ENABLING FOUNDATION FOR EVERYTHING
MANGROVE
EXTRACTION

BIODIVERSITY
ATMOSPHERE
WATER
RAIN-FOREST
Left to itself ... nature adjusts and is sustainable ... but it takes time. Humankind is in a hurry, and this process is being disrupted. It will not end well!
CONSIDER ALL THE PERSPECTIVES
ACCOUNT FOR ALL THE IMPACTS
TECHNOLOGY

Enabler of progress
ORGANIZATIONS PEOPLE

Men, women & children
COMMUNITY

Where people live
EDUCATION

Essential foundation
PRODUCTS

Quality of Life
Some people are very fortunate, and others less so. The accident of birth should not be the main determinant of success and a happy productive life. There should be opportunity for everyone. The characteristics of the place make a big difference to quality of life. The choices people make regarding the products purchased and consumed impact the person, the economy and the environment.

There have been many policy choices over the past several decades, all of which have been good for corporate organizations and the owners of wealth. Essentially no policies have been embraced to improve the socio-economic situation for those who are struggling. The possibilities are massive because of amazing technological innovation, but the use of technology has been mostly in the interest of those with power and influence. There are the conditions for rapid socio-enviro-economic progress, but only if the policy choices are those that will enable such progress.
PEOPLE ... THE ULTIMATE ACTORS
PEOPLE MAKE DECISIONS ABOUT CONSUMPTION
People make decisions that optimize quality of life for themselves and their families. For most people, consumption is a big part of quality of life.
Food - Vegetables
Food - Meat
Housing
Clothes
Mobility
Recreation
CONSUMPTION DRIVES ECONOMIC ACTIVITY
Livestock
Crop agriculture
Petrochemicals
Steel
Auto Production
Logistics
CONSUMPTION ALSO DRIVES ENVIRONMENTAL STRESS
GHGs
Use of energy
Extreme weather
Deforestation
Water shortage
Plastic pollution
More consumption correlates to a better quality of life up to a certain level. Beyond that level more consumption may well have negative consequences, as for example too much food may result in obesity and diabetes or worse.
PEOPLE MAKE ECONOMIC CONTRIBUTIONS
AS INDIVIDUALS

Doing the work
AS DECISION MAKERS

In organizations
AS INVESTORS

Allocate financial resources
PEOPLE IN POLITICS, GOVERNANCE AND LEADERSHIP
President

President Obama
Congresswoman

Alexandria Ocasio-Cortez
Voters

YES on Women's Issues
Policy

Green New Deal
PEOPLE MAKE SOCIAL CONTRIBUTIONS
AS PARENTS

Nuclear Family
IN COMMUNITY

Friends / Society
HELPING OTHERS

Volunteering time
HELPING OTHERS

Donating money
Everything should be about people. Unfortunately the focus of decision making for many decades has been more on profit than on people, and the environment has been ignoblack. This has been good for a few, but too many have not seen any benefits.
There is a correlation between quality of life and consumption. As the world's population gets a better quality of life, there is going to be more consumption. For there to be consumption there also has to be production.
There is also a correlation between production and environmental pollution as well as between consumption and waste. Much of this can be corrected but the incentives to do this are very weak.
People have made enormous technological progress but very little of this has been applied to improving the social and environmental performance. Almost all of the effort has gone into applying technology to improve profit performance.
This can be changed. This must be changed.
SECTION VII
EFFECTIVE MANAGEMENT
MOVING THE NEEDLE ON IMPORTANT ISSUES
Peter Drucker famously said you manage what you measure ...
This is undoubtedly true ... in the corporate world, the components that go into making profit are measublack intensely in order to improve profit performance ... and it works!
Unfortunately, we don't do anything like the same amount of measuring in order to improve society and avoid degrading the environment ... and we don't have any easy way of talking about social performance and environmental performance in the same way that we are able to talk about corporate performance and investment portfolio performance. This has to change
We argue that you had better measure the right things
TRUEVALUEMETRICS DOES THIS
Numbering the Triple Bottom Line

Accounting for ALL the Capitals
METRICS TO MAKE THE WORLD A BETTER PLACE
ACCOUNTING FOR EVERYTHING THAT MATTERS
MANAGEMENT TO MOVE THE NEEDLE
AN ENHANCEMENT OF CONVENTIONAL ACCOUNTANCY
Conventional Accountancy
TVM Enhanced Accountancy
The conventional financial accounts of a company include a balance sheet and the beginning of the period (BOP), a balance sheet for the end of the period (EOP) and a profit and loss account for the period. The balance sheet shows all the assets and the liabilities of the company. The profit and loss account shows all the revenues and the expenses of the company. As described in the section above, the change in the balance sheet is a measure of progress or profit and the total revenues less the total expenses is also the profit of the company for the period.

TVM enhanced accounts incorporate the conventional financial accounts and in addition include the impact that economic activities of the entity are having not only on the economic capital of the entity but also on social capital and environmental capital outside the entity.

The graphic below shows how conventional financial accounting within the entity together with the impacts on externalities of the entity's activities impact all the capitals. The graphic shows that the impacts caused by entity activities change the capitals from the beginning of the period to the end of the period.
This graphic shows how conventional financial accountancy should be enhanced to incorporate impact on all the capitals, and not simply the capital of the owners of the entity.
The challenge is to 'number' impact on social capital and natural capital as easily and efficiently as is done for the money metric used for impact on economic (financial) capital.
The TVM answer to this challenge is the development of an approach that uses standard value profiles in much the same way that standard costs and variance analysis is used in corporate management.
THREE KEY COST METRICS
ENERGY
PAYROLL
MATERIAL FLOW
ENERGY ... the use of energy contributes in a major way to the climate crisis.
PAYROLL ... the underpayment of workers is a primary reason why there is crisis of inequality
MATERIAL FLOW ... is associated with all sorts of issues in the supply chain as well as post use pollution.
MULTIPLE PERSPECTIVES
PLACE
PRODUCT
LIFE CYCLE
PLACE ... the performance of place has a big impact on quality of life.
PRODUCT ... products are basis for quality if life and also for the generation of economic profit.
LIFE CYCLE ... every economic activity has costs and benefits at every stage
KEY MANAGEMENT ELEMENTS
SUMMARY
DETAIL
FEEDBACK LOOP
SUMMARY ... mainly for BoD, C-suite and investors.
DETAIL ... and relevant for key people to understand the performance of the operation and enable improvement.
FEEDBACK LOOP ... needed to see whether performance is being improved. If not ... why not?
SECTION VIII
PETER BURGESS
A LIFETIME OF VARIED ACCOMPLISHMENT AND EXPERIENCE
Blundell's

1st XV Rugby
Cambridge

Sidney Sussex
Accountancy

CB&Co
Corporate

CFO
Consultancy

WB, UN and others
Post Career

TrueValueMetrics
Peter Burgess grew up in post-war Britain. He was born in Lancashire, spent the war years in the suburbs of London, and after the war moved to rural Devonshire. He was educated at Blundell's and played schoolboy rugby for the English Public Schools against Scotland before entering Cambridge. His academic training was in engineering and economics, and later a professional qualification as a Chartered Accountant. He migrated to the USA in 1967. He worked in corporate management until 1978 helping to improve profit performance as a financial controller (Aerosol Techniques and Oxzyn), budget manager (Gulton Industries), VP manufacturing for an electrical switchgear company (Southern States) and VP Finance/CFO (Continental Seafoods). After that, as an independent consultant, he did intensive consultancy work with the World Bank, the UN and corporate clients, doing assignments in over 50 countries. He was an early adopter in the field of EDP and later personal computers and applied information technology. In recent years he has become deeply concerned that modern leadership has failed to address the issues of inequality, the climate crisis and corruption and lacks effective management tools for accountability ... hence his current work on the development of TrueValueMetrics (TVM).