GDP GROWTH HAS BEEN STRONG
GPI HAS BEEN LACKLUSTER OR WORSE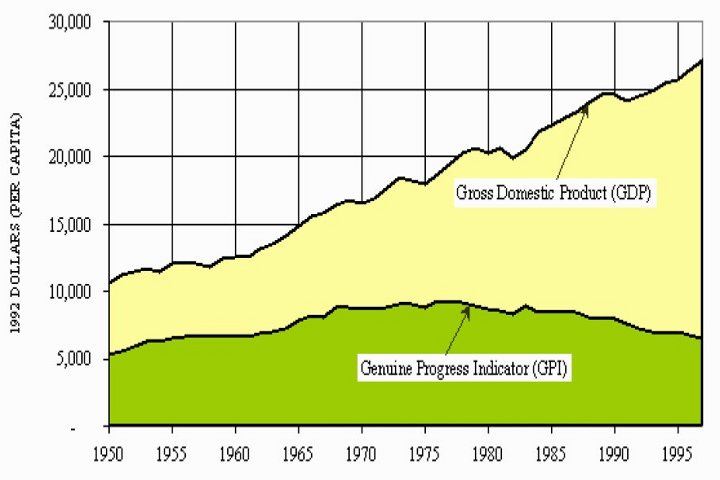 What this shows
The Gross Domestice Product (GDP) has gone up ... but the Genuine Progess Indicator (GPI) which incorporates social performance has flatlined. This is a more realistic measurement of quality of life, especially in the United States
GDP ... an Almost Meaningless Metric
This econonomic metric emerged during the Great Depression, better to understand that crisis. Both Kuznets and Keynes who had roles in developing the metric argued for a better metric many decades ago.
GPI ... a Much Better Metric
The GPI rose along with GDP from the end of WWII to the late 1960s ... but since then GDP has continued to grow while GPI has dsclined quite seriously. Quality of life has deteriorated for the majority of people who work for a living over the past 40 years as wages have flatlined while many essentials have increased in price.