1. The Lead Submarine Tender (USS Emory S. Land AS-39) The USS Emory S. Land AS-39 is the lead submarine tender ship of the Emory S. Land-class. There are three such vessels in the class with the other two called the USS Frank Cable AS-40 and the USS McKee AS-41. As a tender ship, it provides spare parts, water, electricity, food, legal services, mail, and other essential services to submarines. In order to achieve this, the USS Emory S. Land AS-39 has a physical plant similar to that of a small town.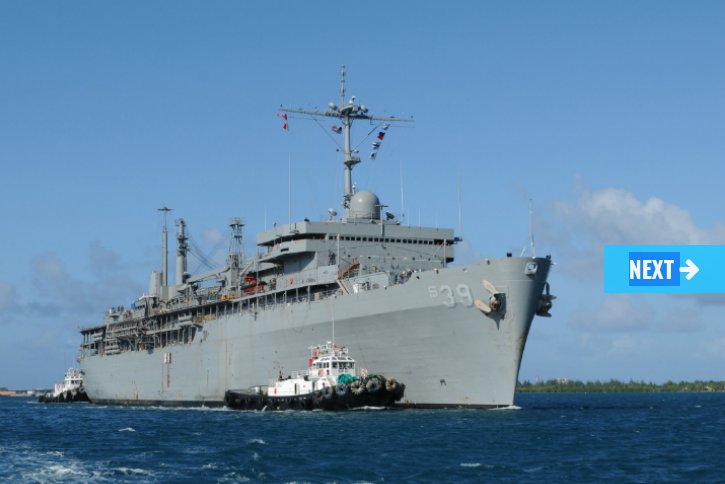 U.S. Navy photo by Mass Communication Specialist 3rd Class Corey Hensley/Wikimedia Commons
This submarine tender travels great distances to make sure it is available for assistance should the need arise. Since the ships's commissioning, it has received four Meritorious Unit Commendations, the Navy Expeditionary Medal, and Armed Forces Expeditionary Medal, and eight Battle Efficiency Awards.

------------------------------------------------------
35. USS Michael Monsoor DDG-1001
The second vessel of the Zumwalt-class, the USS Michael Monsoor DDG-1001 was launched on June 21, 2016 and its planned commissioning will take place in 2018. The ship is designed for high-intensity attacks near the shore and advanced land attacks.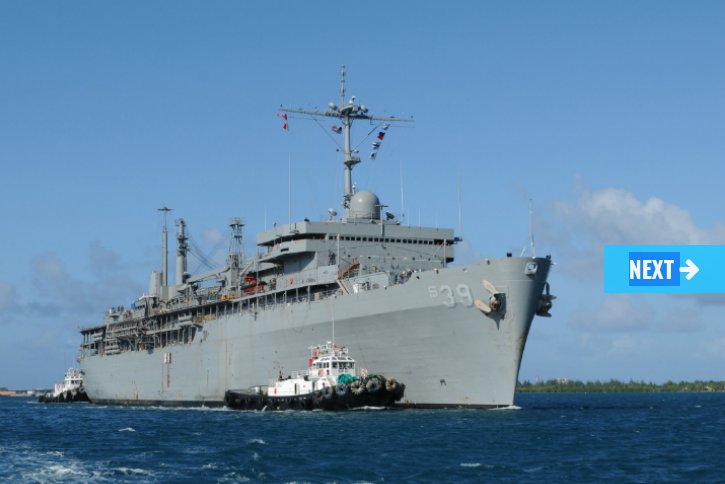 Navy photo by Mass Communication Specialist 2nd Class Alex Millar/Released/Official U.S. Navy Page/Flickr
The motto of the Michael Monsoor is "I Will Defend," and it sure seems to be built for that function with its Evolved Sea Sparrow Missile system and its ability to launch vertical Tomahawk missiles. The ship displaces 14,564 tons and measures 600 feet (182.9 meters) long.
---
The text being discussed is available at
https://www.icepop.com/powerful-us-navy-ships/1/
and
https://www.icepop.com/powerful-us-navy-ships/35/