About Us
What is HIP?
HIP = Human Impact + Profit
Our world of more than seven billion people faces many human problems that need solutions, many of which can be served by companies. By solving these human needs profitably through products and services (from Walmart's $4 generic drug program to ICICI Bank's micro-loans to Vestas's wind turbines), a company can benefit customers, inspire employees, engage suppliers, and deliver sustainable profitable growth for its investors.
Building a HIP Portfolio that solves problems in Health, Wealth, Earth, Equality and Trust is a driver for attractive long-term financial performance. Today, one out of eight investment dollars seeks "human impact" as well as profit. And Goldman Sachs has shown out-performance by HIP-like publicly-listed companies.
The HIP Scorecard enables companies to identify the innovations that will serve customer needs profitably while improving society. At the same time, investors applying the HIP methodology have the opportunity to both "do good" and "make money."
HIP History
Founded in 2006, HIP Investor Inc. has built a unique methodology to track, rate and rank companies' quantifiable impact on society – transforming traditional Wall Street views that "doing good" and "doing well" are incompatible.
HIP's research has shown that in many cases, these outcomes are symbiotic: "doing good" can lead to the creation of new markets, innovative products, boosted revenue, lower costs and ultimately, greater profitability.
Where's the Human Impact + Profit?
The basis for HIP was spurred by self-made entrepreneurs contributing charitably to the non-profit Ashoka. Why, they asked, could they not get a great social return on both their donations and for-profit portfolios? As Ashoka's Chief Development Officer at the time, Paul Herman, HIP Founder and CEO, sought to answer their question – and seek out attractive investments that target human, social and environmental benefits as well as profit.
However, when presenting these opportunities to financial fiduciaries (family offices, wealth managers, CFOs), they asked for the "proof" that it worked. How can you "backtest" innovation, they asked? Show us the data, they said, and we would strongly consider it. And thus, HIP Investor was born.
The HIP Scorecard
So, Herman applied his cross-sector experience — as an entrepreneur building the first online-debit card for kids, teens and parents; at McKinsey advising Boards and managers; at Omidyar Network advising on social investing; his government project expertise at the Hanford Nuclear Reservation; and his experience with systems-changing social entrepreneurs — to build the HIP methodology as a society-wide framework for all sectors (business, social, government) to focus on outcomes and results.
Since 2004, the HIP methodology has taken shape with the benefit of ongoing collaboration with investors, business entrepreneurs, social entrepreneurs, advisors and executives.
To see more on The History and Growth of the Impact Investing Industry, please see below
Investing for Impact () is Growing in Europe and USA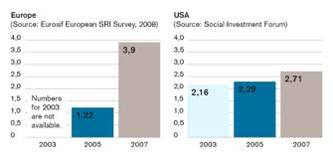 And Impact-Focused Investing by Institutions is Increasing
$26.5 Trillion AUM will be ESG screened (by 2015)*
11.15% of Global Assets use ESG metrics
PRI Signatories tops 800 = $20 Trillion AUM (9.15.10)
Carbon Disclosure Project – 534 Investors = $64 Trillion AUM
*McKinsey Annual Survey of Global Financial Assets
---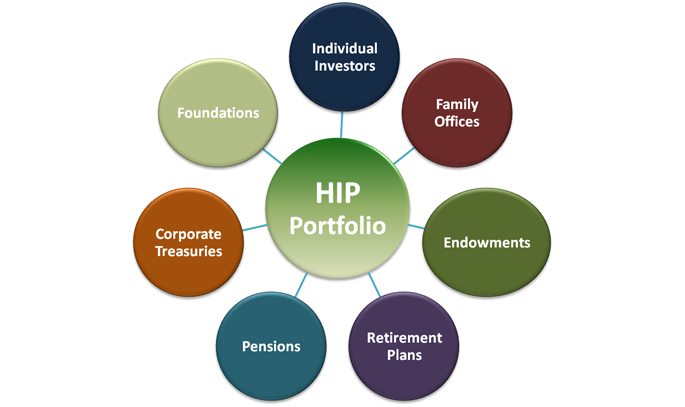 ---