---
SOME OF THE MORE IMPORTANT ISSUES
Some are a present danger, others have potential to become existential dangers in the future.
---
MANY ISSUES ... MORE INTERCONNECTIONS
And this is the reason why TVIA has the accounting for STREAMS / STRANDS / STRINGS

... Urbanization
... Population Growth
... Inequality ... Great Wealth / Endemic Poverty
... Food Security
... Ecosystem Decline
... Deforestation
... Climate Change / CO2
... Energy and Fuel
... Material Resource Scarcity
... Water Scarcity
---
URBANIZATION
A growing proportion of the world's population live in urban settings ... soon to be more than 80%.
---
POPULATION GROWTH
World population was 1.7 billion in 1900. By 2014 the population had grown to 7.1 billion
---
WEALTH / POVERTY ... GROWING INEQUALITY
Very few familites own and control the financial wealth of the world ... inequality is at record levels
---
FOOD ... SHORTAGES / WASTE / CLIMATE CHANGE
Food is a key to creating a better world ... for people and the sustainability of the environment
---
ENERGY
Energy is the foundation for the modern high production economy ... AND the cause of much environmental damage
---
ECOSYSTEM DECLINE
Ecosystems do change over time ... but the pace of change has increased in modern time ... and mainly in the wrong direction
---
DEFORESTATION
More than 80% of the world's population live in urban settings.
---
CLIMATE CHANGE / CO2
Climate change represents an existential risk that has the potential to end life as we know it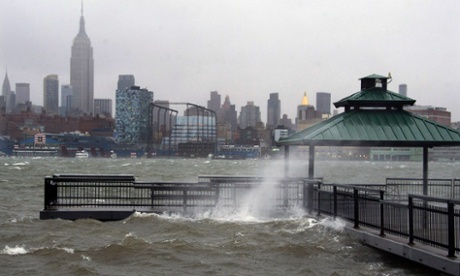 ---
ENERGY AND FUEL
Energy is the foundation for the modern high production economy ... AND the cause of much environmental damage
G0 TOP
---
RESOURCE SCARCITY
As population grows and more people start consuming more ... resource scarcity will become serious.
G0 TOP
---
WATER SCARCITY
A rapidly increasing number of people are suffering from water scarcity
G0 TOP
---
---
CONCENTRATION OF ECONOMIC POWER
This is an important characteristic of profit dominated economics while often bringing damage to society and the environment
Open L0300-Concentration
---
---
CORRUPTION
Corruption is under the radar ... not well researched ... and very profitable. It is practiced throughout the global socio-enviro-economic system and the risk / reward ratio is extremely hith in large part because there are too many people in high places that benefit from these behaviors.
Open L0300-Corruption
Tr-Ac-Net on Corruption
A Blogspot blog by Peter Burgess
Open blog Tr-Ac-Net on Corruption
---
DYSFUNCTIONAL METRICS
Making bad performance even worse
---
---
PRODUCTIVITY
The increase in knowledge over the past 100 years is amazing, and has enabled a massive increase in productivity. This productivity has been used almost exclusively to enable the ownere of financial capital to increase their wealth, and rather less for working people to increase their income and for economic activity to have less impact on resource depletion, environmental degradation and loss of eco-system service capacity.
Open list0300-Productivity
---
UNEMPLOYMENT AND UNDEREMPLOYMENT
An existential risk brought about by improvement in productivity on the one hand, and a system of metrics and reward that only values profit and money wealth accumulation.
Open list0300-Jobs
---
---
---
---
RISK
The public has very little understanding of risk, and society has not been well served by the insurance industry, academics and policy makers. There is a widespread view that future risk can be discounted in the same way that future profits are discounted in calculating present value. This is dangerous. There is also the view that the most important risk for a company is simply the possibility that profits will reduced, but little appreciation that broader systemic risks to society and the environment have importance.
Open L0300-Risk
---
SOCIAL DISRUPTION
An existential risk
---
---
---
---
---
---
---
---
---
---
---
| | | |
| --- | --- | --- |
| EMERGENCE OF TRUEVALUEMETRICS | | |
---
---
---
---
---
---